Adult residential vacancies
Places available for adults in our autism specialist residential and supported living services.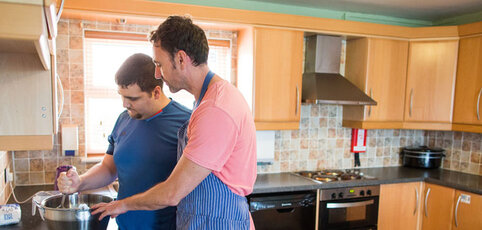 Refer an autistic adult to our services
Admission criteria includes: over 18 years of age, a diagnosis of autism, and appropriate funding in place
Get in touch
Case studies from our adult services
Adult services stories - Supported living
Helping Stephen move from 50 years of residential housing to supported living
Meet Stephen
- an autistic adult we support
Read Stephen's story
Adult services stories - Centres
"Before the group I was very isolated and had no friends. They helped me to develop my social skills."
Elysia, autistic adult and animal lover
- on joining one of our social groups
Read Elysia's story